What you get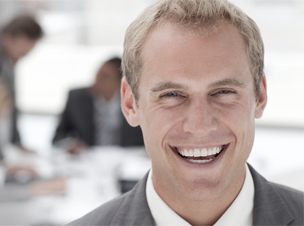 We don't just make you feel better about your business,
we make you better at business
When EFFECTUATORS partners with your business, we deliver remarkable value, quantifiable results and rapid positive transformation.
Your success is our obsession
We start by gaining an intimate understanding of your business, through a structured and interactive discovery and creative-thinking process specifically formulated to uncover impactful insights and opportunities. In this discovery process, our EFFECTUATORS team evaluate how your business is performing across each of the 10 Critical Competencies and assist you to devise a plan to address and optimise each competency with your available resources.
EFFECTUATORS will get you wildly excited, confident and purposeful about your business and future by:
Helping you detect and diagnose your points of weakness and vulnerability; we prescribe the strategies, tactics and tools you can adopt to overcome or twist them to your advantage, using our proven 10CC methodology
Equipping you with transformative insights and a deeper understanding of your personal and business purpose, values, goals and most compelling opportunities
Providing you with the essential expertise and tools that will yield rapid improvements in staff performance and business profits
Helping you to craft a unique and captivating brand identity and irresistible product / service offer that will set you apart from the competiton - to attract, magnetise and retain your ideal customers
Working with you to develop a concrete and immediately actionable plan that will enable you to power forward with an expanded awareness, luminous clarity and a fierce conviction that your efforts will result in the outcomes you envision
Firmly monitoring the execution of your plan; we manage and implement to the level of your choosing, ensuring the right people are making it happen.

In addition to a detailed treatment plan, EFFECTUATORS equip you with a deep understanding of how to optimise the proven 10 Critical Competencies, so your future direction feels less like a leap of faith and more of a deliberate and engineered route to success.
We know from our experience with clients that we can make a very meaningful contribution to your business, ensuring that either you or we EFFECTUATE each of the 10 Critical Competencies and make your goals a sweet reality.
The difference between your results-based delivery method and the approach of other consultants with whom I have worked, is stark… For any organisation, large or small, wanting to grow their business, become more efficient and reduce costs or that is battling a changing marketplace, I can strongly recommend using the EFFECTUATORS team.

Partner
Big Law Firm