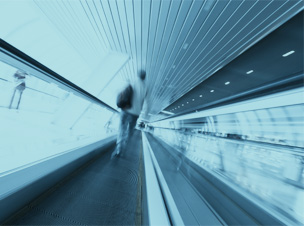 The best way to predict the future

Peter Drucker

Our modus operandi
EFFECTUATORS have developed a proven system for transforming businesses through tried-and-tested practical implementation. We specifically tailor our 10CC methodology for each business we partner with, to administer fine-tuned, actionable and transformative advice and expertise.
The lead partner on your engagement has over 100,000 hours of practised experience across the 10CCs - (>10,000 hours per competency). Our 3 hour session slots are designed to deliver you incredible value for money, meaning in any hour or group of hours, we deliver the counsel, instruction and implementation assistance that will save or make you multiples of thousands of dollars and save several months to years of your time. In fact, re-engineering a business to dramatically increase revenue, reduce costs, and change the course of a business is the EFFECTUATORS rule, not the exception.
We will educate you to be paranoid so that you can survive the massive competition and transformation that every market will experience due to globalisation, Expertise Management Systems, the massive global supply of qualified people and the rapid advancement of technology.
Our focus is on long-term, sustainable success; we work with you at every level of your organisation that requires improvement, providing management and staff with immediately actionable execution plans to ensure follow-through and ongoing results. Because we are deadly serious about achieving meaningful, real results, EFFECTUATORS actively seek to work with authentic businesses that wish to provide a genuine, differentiated product or service.
The EFFECTUATORS partner you will be dealing has delivered thousands of projects across all major industries, with small to large organisations including Australia's 4 major banks, the 4 major telcos, large media networks and publishers, fast moving consumer goods, mining / resources, information technology, electronics, legal professional services, engineering, cosmetics, automotive, insurance / superfunds, architecture, national sporting clubs, government agencies, urban development, professional service agencies, entertainment precincts and more.
EFFECTUATORS' solutions work for individuals, small businesses, and huge organisations. Our methodology and software solutions can be applied across industries; whether you're in law (now offered under our Legal Expertise Management System), finance, graphic design, manufacturing – you name it.
And they do work,