Pricing
Manage and excel the performance, progress and productivity of your staff by 50-300%
Book: EFFECTUATORS 3 hour custom diagnosis & LEMS start-up implementation

acla
australian corporate
lawyers association
ACLA SPECIAL OFFER
First 20 members save 80%
The first 20 acla members who sign up for LEMS will enjoy $5,000 worth of EFFECTUATORS custom diagnosis and implementation of expertential for just $1,000 - that's a massive 80% off our regular service fee. This includes a full software personalisation, demonstration and hands-on implementation assistance for one of your current jobs or projects, plus free software hosting for your whole team for the first 3 months.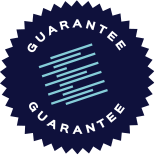 Our guarantee
EFFECTUATORS guarantees to always put your interests first, by providing the appropriate services for the minimum cost.
We know from past experience that we can make a meaningful contribution to your business by implementing and transferring as much expertise as possible to you and your team.
Your success is our success. That's why we treat each business we EFFECTUATE as our own.
That's our promise to you. And it's certainly paid off for our clients....